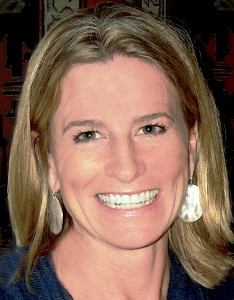 Maureen Hartker is a California Licensed Acupuncturist and Herbalist. She graduated Dean's List with a Masters in Acupuncture and Oriental Medicine from Southern California University of Health Sciences in Whittier, California.
After graduation, Maureen went on to intern with Dr. Elley Chiu, Neurologist and Traditional Chinese Medicine (TCM) Doctor at Chang Gung Memorial Hospital in Kaohsiung, Taiwan. Under supervision of Dr. Elley Chiu, Maureen worked in the Rehabilitation, Sports Medicine and TCM Ward Departments during an Internship in 2011 and a two month Fellowship in 2012. Maureen worked with patients plagued by stroke and brain injuries, neuromuscular pain, as well as many types of chronic and acute dysfunctions. In addition, Maureen recently interned with Steven Goodman, L.Ac., who specializes in Orthopedics. Her more recent training methods taught by Dr. Richard Teh-fu Tan, OMD and Robert Doane, L.Ac., have proven most successful in her private practice. Maureen was trained using a specific acupuncture technique that has immediate and lasting results.
Maureen has also earned a Master of Community Counseling Degree. In her previous experience working in the mental health field as a Marriage and Family (MFT) Intern therapist at Family Service Agency of Marin County, California and Catholic Social Services in Phoenix, Arizona, Maureen realizes the importance of providing quality and compassionate care in a professional setting. She has experience counseling individuals, couples, families and children.
Maureen's interest in mental health and preventive healthcare brought her closer to her current work as a Licensed Acupuncturist in Sausalito, California. She specializes in treating patients in pain, and those battling anxiety, depression, and insomnia. Maureen enjoys empowering and guiding her patients to a life filled with peace and balance with the intention of creating and maintaining a renewed vitality. Maureen loves to spend time in nature and enjoys walking, dancing, hiking, tennis, snowboarding, biking, running, paddle boarding and kayaking. She practices yoga as a way to stretch and strengthen the body and as a tool to help manage the stress of daily life. She has volunteered as a Court Appointed Special Advocate for severely abused, abandoned and neglected children. Maureen currently volunteers her services at Homeward Bound of Marin.